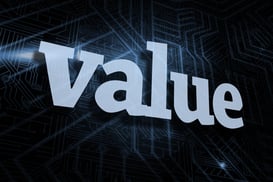 In organizations everywhere, analytics teams are engaged around burgeoning backlogs of user requests. They are inundated with demands for enhancements, new dashboards and reports, better visualizations and data stories, support for different functional use cases, and requests for access to a myriad of data sources.
In the past, whether as a centralized team or as an arm of the IT department, in the absence of value metrics, analytics teams evaluated user requests and set priorities based upon:
Titles of the users making requests, where the highest title won
Audible volume of the user making the request, where the loudest voice won
Popularity of requests, where the greatest number of votes/likes won
While these prioritization strategies may be effective for sorting some to-do lists, the fact is analytics initiatives should be focused on driving business outcomes, not simply checking off items as "done." To be truly effective, analytics teams need to shift their backlog management approach to instead prioritize the projects that will result in delivering the greatest business value as quickly as possible.
Therein, lies the alchemy, or the blend of art and science, of math and magic. While there may be some advantage to appeasing the "squeaky wheel" or doing what the boss wants first, in times of chaos and uncertainty, the best approach is to squarely align data and analytics initiatives with known business priorities, goals, and target outcomes.
Of course, that's easier said than done, but we know it's possible! In fact, the experts at Axis Group have created a workshop-based approach and helped dozens of businesses achieve analytics alignment, scale analytics across their organizations, and productively manage their analytics project backlogs. This workshop is organized around three key principles that you can put into action:
1 - Share Responsibility
It's important to align all stakeholders and to put people together. Work closely across business and analytics functions to review pain points, requirements, objectives, and priorities. It's important to communicate that if every item is a priority 1, then there are no real priorities. This may be a hard pill to swallow, but in most cases, it becomes the driver for achieving alignment. Be sure to include analytics leaders and team members along with business function leaders and change agents, subject matter experts and user experience or design experts.
2 - Build Trust
Create an environment of transparency and open communication where people are comfortable and can effectively cultivate relationships. Whether you hold offsite meetings or inhouse workshops, an important goal is to get people in a room together to learn about each other, their roles, and their goals. These interactions help to form bonds, which leads to greater trust across the different functions within the organization. And, in our experience, the more trust there is on a given team, the better that team operates, the faster it can deliver or pivot, and the more it can achieve.
3 - Prioritize Business Benefits
Naturally, each stakeholder believes their request should be the top priority. By adding benefits and barriers dimensions to each initiative that is reviewed, the team can elevate the conversation, set expectations across business functions, and share value-oriented metrics transparently.
Armed with a prioritized business value roadmap, the team can execute, follow-up, share, promote, and celebrate wins across the organization. With this approach, your analytics team can transform from order takers to value makers!
About Axis Group
With 25+ years of experience, Axis Group® delivers innovative data and analytics solutions and services to enterprises. Axis Group meets companies on their digital transformation journeys to improve digital literacy and data fluency. Focusing on each company's unique culture and digital maturity, Axis Group drives analytics adoption to enable self-sufficiency resulting in smarter teams and better business outcomes. Axis Group combines business acumen, leadership, and industry-specific experience with technical expertise to tackle the toughest data problems. Axis Group is The Enablement Company®.
Contact Axis Group today to discuss the Business Value Roadmap Workshop. Just click this link to set up a free Discovery Session with our experts.