Axis Group is proud to announce a new partnership with Celonis. As a Celonis Advisory partner, Axis Group can deliver Celonis' Best-in-Class process mining, machine learning (ML), and process automation capabilities. This partnership also provides a unique combination of services and software to facilitate your Digital Transformation journey.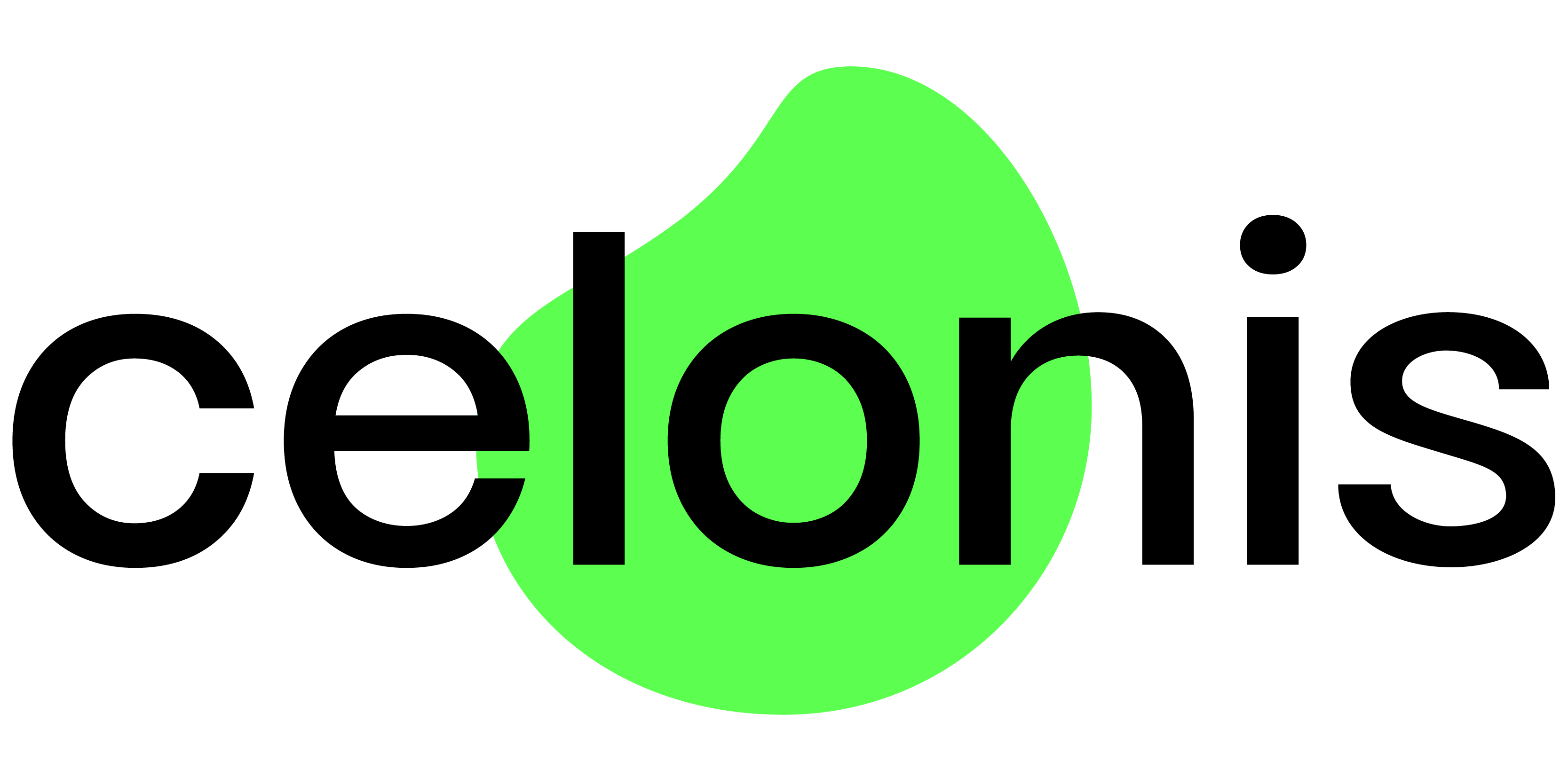 About Celonis
Celonis Process Mining has been recognized in Gartner's Magic Quadrant for their mature, feature-rich set of process mining tools, which include process discovery, process analytics, process monitoring conformance, process predictions/machine learning, social process analysis, real-time connectivity, connectors to operational systems for data preparation/ cleansing and pre-built content for key business processes.
Celonis continues to push innovation boundaries by pioneering state-of-the-art features. They provide customers with a premier content platform, assisting customers along their entire journey making it easier and faster for them to achieve best in class results. This includes the recent release of Celonis' Execution Management System (EMS) which helps companies manage every facet of execution management from analytics, strategy and planning, to actions and automation. EMS is designed to be applied across industries and use cases. By using the power of process mining, combined with ML capabilities through the EMS, the activities performed are analyzed as well as the sequence in which they are performed. Additionally, using throughput times and a view of process conformance, analyses are created that traditional data analytics tools simply cannot perform.
The app also provides a platform to continuously monitor controls as well as key efficiency metrics. The app can be leveraged throughout all levels of an organization. At the executive level, heads of finance, operations, IT and internal audit are provided with a dashboard to analyze and visualize process and control performance. Additionally, process owners who need to identify the root cause of a failed control and monitor process-level performance can use the app to do so. Lastly, operations and technicians who need to be alerted in real-time when certain activities are not completed are able to correct problems much quicker than if they did not have this platform.
By enhancing core process mining capabilities with this view into controls performance, process owners and other stakeholders can take a data-driven approach to help them find the right balance between efficiency and control, ensuring processes operate within risk tolerances while also achieving desired business outcomes and KPIs. Celonis has an impressive roster of customers including some of the largest global companies across a variety of industries.
Partnership Helps Accelerate Enablement
Axis Group offerings span these areas: Analytics, Operations and Enablement. As Axis Group continues to grow its Enablement offerings, Digital Transformation, Data Literacy and Intelligent Automation services can benefit from the discovery, modeling and designing capabilities offered by Celonis.
Regardless of the initial point of engagement, the Celonis platform enables us to offer fact-based approaches to explore a variety of additional engagements with our customer. Celonis can reveal key insights to provide our customers holistic, end-to-end process improvement and automation solutions that can be designed to achieve agreed upon business outcomes.
Finally, Celonis can provide a continuous stream of data and analytic insights that Axis Group can leverage to educate and enable customers to continuously improve and deliver business processes with known business value.
Axis Group
To learn more about how Axis Group can help define the future of business agility, process mining and Digital Transformation, click here to schedule a FREE Discovery session.