SANDY SPRINGS, GA and BERKELEY HEIGHTS, NJ, AUGUST 14, 2021 – Axis Group®, The Enablement Company®, a leading data and analytics consulting firm, and a staple in both the North Jersey and Atlanta, GA communities, announced the celebration of their twenty-fifth year in business. Founded in August 1996, by CEO Al Hughes, Axis Group continues to focus on delivering data and analytics services and solutions to help customers tackle tough business challenges.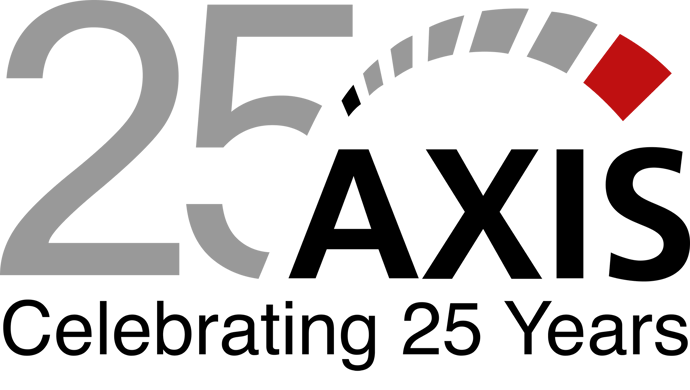 Kicking off the celebration in June, Axis Group employees built bicycles to donate along with helmets and locks to the children of CASA in Ocean County, New Jersey. The Court Appointed Special Advocate (CASA) program supports and promotes best interest child advocacy so that every child and youth placed in foster care can be safe and have the opportunity to thrive. "Axis Group has a passion for supporting children in our communities and we're glad that our donation will bring joy to the children CASA serves," said Al Hughes.
The focus on community did not stop there. Axis Group employees also participated in the Data for Hope 2021: Affordable Housing in Atlanta Hackathon hosted by ATLytics, a non-profit organization based in Atlanta, that uses analytics to benefit local communities.. Axis Group hackathon team members said it was a privilege to use their data and analytics expertise for such a worthwhile cause.
"To be celebrating twenty-five years is really special," Al Hughes said. "Looking back on the last twenty-five years, the industry has changed so much, and I'm proud of Axis Group for staying true to its core mission and continuing to focus on people and not just the business or technology. I am excited for the future and continuing to deliver great solutions to our customers and making an impact in our local communities."
About Axis Group®
With 25 years of experience, Axis Group delivers innovative data and analytics solutions and services to enterprise organizations. Axis Group meets companies on their digital transformation journeys to improve digital literacy and data fluency. Focusing on each company's unique culture and digital maturity, Axis Group drives analytics adoption to enable self-sufficiency resulting in smarter teams and better business outcomes. Axis Group combines business acumen, leadership, and industry-specific experience with technical expertise to tackle the toughest data problems. Axis Group is The Enablement Company®.