Migrate to Power BI fast with Axis Vortex
Our custom software automatically converts BI dashboards,
saving you time and improving accuracy.
Axis Vortex jumpstarts developers by giving them converted dashboards and metadata to reliably complete the migration.
After serializing complex dashboards into a common BI model, Axis Vortex transforms them into the target platform and replicates all the components:
Visual object layouts

Data models and relationships

Measures and calculations

Variables and metadata
Build a solid Power BI foundation so you can scale with confidence.
Are you new to Power BI and looking to scale your team with best practices? Or maybe you're not seeing enough user adoption to justify your investment?
In just a few short weeks, Axis provides everything you need to enable your team to build and operate Power BI analytics with confidence and at scale:
Development standards

Solution accelerators

Report templates
Best practices

A technical architecture

A tailored operating model
An Axis Power BI Foundations engagement is more than just technical groundwork.
We build technical foundations. We recommend, plan and implement technical foundations for Power BI data environments, ETL processes and security.
We design an analytics operating model. A tailored operating model enables your team to manage, deliver and scale Power BI.
We mentor your developers. Dedicated Axis experts answer questions, mentor developers and share materials from our wealth of Power BI resources.
Increase User Adoption with Expertly Designed Solutions
Prove out the process with a high-impact analytics use case that delivers real value.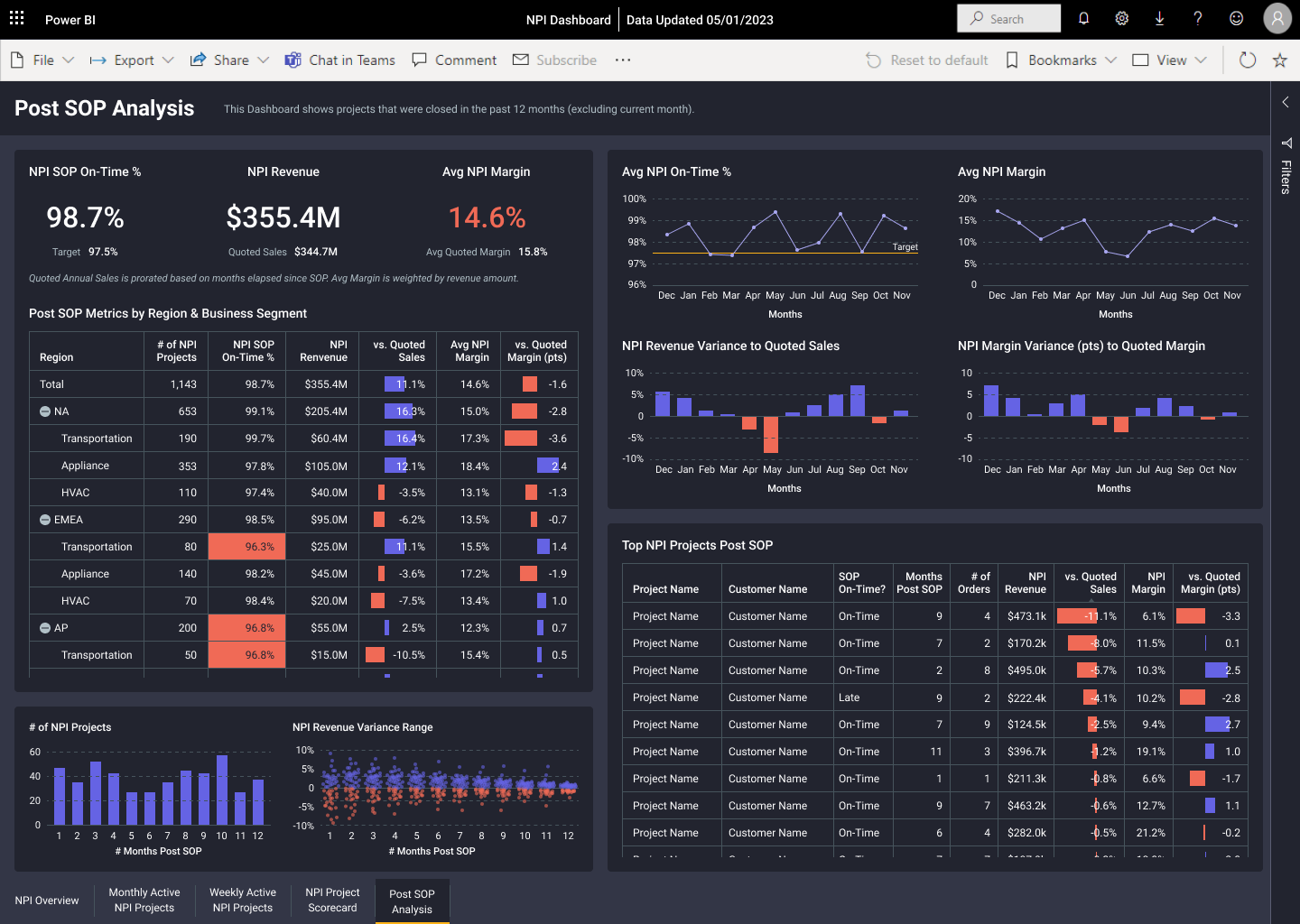 Creating a flagship Power BI use case is a great way to inspire business leaders, showcase your team's talents and fuel enterprise analytics.
After building a scalable technical foundation and operating model, it's time to take it out for a spin! We partner with you to use your new foundation to build a flagship Power BI use case.

The design and build gives your developers real-world experience with our Power BI best practices, templates, and accelerators and affords an opportunity to refine your development approaches to suit your organization's needs.
Extend your Power BI capabilities with an Axis AnalyticsOps team
Shorten the time between request and delivery with a team of cross-functional experts.
Our Axis AnalyticsOps expert D&A teams are self-managing, giving you a reliable, cost-effective way to scale your organization's D&A capabilities. We bring you our proprietary accelerators and frameworks that dramatically accelerate time-to-value, and partner with you to prioritize your highest-impact use cases.