Data & Analytics Strategy and Operating
Initiative Roadmap
Revitalizing your D&A Strategy and Operating Model to build impactful partnerships across your organization and deliver insights at scale.
The Challenge
Your D&A team started out with the best intentions—design and build analytics solutions, encourage "self-service" across the business units, and help leaders make better, faster decisions using data. But somewhere along the way, as data scaled and expectations grew, it got harder to keep up with demand.
Your data and analytics team now spends most of its time fighting fires and keeping the lights on, leaving little time to work proactively with data consumers and innovate new ways to use data to advance the company's strategy.
When this happens, D&A organizations are perceived as mere order takers—a cost center rather than a revenue driver and innovation engine. If profits slip, a D&A organization that doesn't draw a direct line to the company's broader strategy can find itself vulnerable to cuts.
There are many signs that a data and analytics team should refocus its strategy:
The D&A team has to fight for funding and a "seat at the table" with leadership.
The team has no standard procedures to intake, prioritize, build, enable or track adoption.
The team is inundated with a backlog of requests for data and reports.
The team doesn't invest time to market itself and articulate its tangible results.
The team doesn't build strategic communities of practice to scale enterprise data literacy.
Developers miss deadlines and create inconsistent solutions with uncertain value.
Solutions have low adoption and users are still stuck in Excel.
Data consumers don't trust company data, analytics solutions or the D&A team.
D&A leaders are asking:
How do we consistently build impactful analytics solutions?
How do we educate our team and business users to elevate enterprise data literacy?
How do we manage analytics programs and grow the D&A community?
How do we efficiently run and support a D&A ecosystem, from infrastructure to daily data consumption?
Why is it difficult?
A successful, modern D&A organization requires a strong focus on developing a D&A Operating Model that delivers tangible value by continuously aligning to the company's strategic objectives. But it's difficult to figure out how to create a comprehensive operating model—one that addresses D&A leadership, governance, processes, partnerships, and communities—when D&A teams are on an endless treadmill of managing requests and keeping the lights on.
We are having difficulty proving value to leadership and are always at risk of losing funding.
Business leaders are skeptical and don't want to partner with our team to design their analytics use cases and help deliver value.
We can't begin thinking about ways to scale, since our team can't even keep up with existing user demand.
We survey and interview your business leaders and data consumers to understand the value they receive, discern their unmet needs and identify anticipated future D&A needs.
Our transformation specialists examine your current operating model, analyzing your D&A organization as an independent company—with customers, services and value propositions that should be met.
We construct discrete, achievable initiatives designed to evolve your operating model into a future state where your team can create the highest value for leadership and your data consumers.
We partner with you to prioritize and sequence the initiatives to maximize enterprise ROI and build them into a workable roadmap.
Take this Self-Assessment to help articulate your current reality in building solutions, program management, operations and data literacy, and where you may be lacking in people, process, technology, data and culture.
Get Your D&A Strategy and Operating Model Assessment
The Data & Analytics Strategy and Operating Model survey from Axis Group helps D&A leaders assess gaps in their current state that underpin how their organization:
Aligns to and supports the business strategy
Builds and delivers D&A solutions
Educates data producers and consumers to create a more enabled organization
Manages the D&A enterprise program to scale
Runs the D&A teams and platforms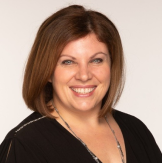 Axis always brings the team I trust to help me build D&A programs that scale across the enterprise.
Monica Kedzierski
Global Head of Data & Analytics @ Cisco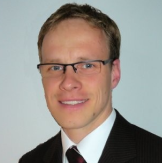 Axis has a systematic, practical, end-to-end methodology that helps our D&A team scale across the enterprise.
Marcel Meyer
Head of Data Governance and Management - Commercial Excellence @ Siemens Healthineers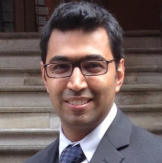 Axis Group is my trusted D&A partner. Their methodologies and expert teams help me solve my most complex D&A challenges.
Fahad Bijle
Director Enterprise Analytics and Data Strategy @ Froedtert Health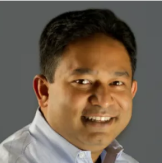 Axis Group has been my trusted D&A partner for 12 years with two different organizations. We leverage Axis to build our operational analytics capabilities and they also operate and manage the platform so we can stay focused on our core competencies.
Amit Shankar
Chief Information Officer @ USIC
Case Studies
We have successfully delivered data & analytics solutions to customers in many industries, for various business functions. Not only did these solutions provide our customers with impactful insights, but they also generated excitement among business users, and created momentum for more data & analytics initiatives.