Migrating BI platforms the right way
With our proven BI migration methodology and proprietary accelerators, we successfully transition customers to new BI platforms and educate their teams, helping you maximize ROI and increase user adoption.
The Challenge
There are many reasons to migrate to a new BI platform—maybe you need new analytics capabilities, better performance or new integration, or maybe your current platform is just too expensive to maintain. Whatever the reason, consolidating legacy BI tools and modernizing your stack will save money and reduce OpEx.
Migrating existing BI data and dashboards is never easy. You want to save money and update to a modern BI platform, but you have hundreds of legacy apps and data sources. Converting everything yourself can be cost-effective, but it's slow; it may be years before your team migrates the catalog to a platform they're just learning how to use. Offshoring the work to a "report mill" is also risky, where apps are blindly converted by resources who don't know your business.
And once everything is migrated, your developers and users still need to build solid BI foundations and best practices in an unfamiliar platform.
D&A leaders are asking:
How do I migrate hundreds of BI apps without overwhelming my team and confusing my users?
How do I enable my developers and users on the new platform once we're "done" migrating?
How can I define best practices in our new platform so we don't make a whole new mess?
Why is it difficult?
It takes dedicated resources and real-world experience to execute and coordinate a flawless BI migration, build effective BI foundations and educate users and developers. Without an experienced partner, your migration may be hampered by poor performance, data quality issues, or incompatible system integrations. If a migration is poorly executed, anticipated cost savings may be outweighed by the disruption to business users who depend on BI analytics.
I don't know which BI solutions to migrate as-is, which ones to redesign, and which ones to just get rid of—and how to prioritize the migration sequence to free up user licenses and maximize ROI.
I wish we could automatically convert our catalog of solutions to the new BI platform, instead of doing it manually and risking errors.
I don't know how to get users to adopt and use a brand new BI platform and embrace self-service for their analytics needs.
Our Approach
As experts in BI migrations, we've developed a repeatable methodology that's light years ahead of blunt "report factory" approaches.
Rationalize. We automatically inventory your environments, assess your dashboards, their data lineage, calculations, dependencies and metadata and review their real-world usage patterns. We assess the complexity of your application catalog, identify performance issues, review your data pipelines and business logic, and develop a migration sequence that maximizes your ROI.
Migrate. We migrate your BI solutions using our proprietary BI Vortex suite and manage user acceptance. We customize templates and standards documents for the new platform, give you BI frameworks and accelerators, optimize the new environment's performance, and create security and standard structures.
Educate. We help you scale the new BI platform with effective self-service, mentoring and supporting your developers as they deploy new apps to improve design and performance. We help your developers support a wider audience of business analysts and increase user adoption by empowering an analytics community.
Govern. We help you develop standards and best practices to maintain your new platform, and devise an operating model that helps you manage and scale the team's capabilities.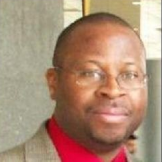 Axis has a unique and effective approach to solving complex business and BI tool problems.
Alvin Gillis
Director of WW PCSD Reporting and Data Execution @ Lenovo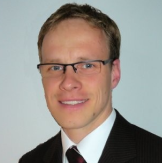 What I love about Axis is that they are laser-focused on solving the problem at hand.
Marcel Meyer
Head of Data Governance and Management - Commercial Excellence @ Siemens Healthineers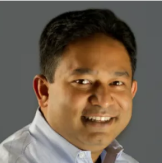 Axis Group has been my trusted D&A partner for 12 years with two different organizations. Their methodologies and expert teams help me solve my most complex D&A challenges and support my operational needs.
Amit Shankar
Chief Information Officer @ USIC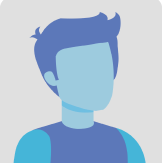 Axis Group has been my go-to Data & Analytics partner over the past eight years. Their expertise and people were essential in the successful implementation of many key projects.
Jim Burger
Director of Business Intelligence @ AmeriGas
Case Studies
We have successfully delivered data & analytics solutions to customers in many industries, for various business functions. Not only did these solutions provide our customers with impactful insights, but they also generated excitement among business users, and created momentum for more data & analytics initiatives.