Extend your capabilities with a Global AnalyticsOps Team
We instantly strengthen your D&A capabilities with a Global Data & Analytics Team of experts—adding new build, run, manage and educate capabilities to your D&A organization.
The Challenge
Data & Analytics teams are under increasing pressure to deliver tangible value across the organization and meet the growing needs of data consumers—while leaders keep demanding faster insights.
On the technical side, teams struggle to build and run — to architect platforms for growing data volumes and complexity using siloed resources that are often only loosely connected, each member with limited expertise and following their own process. On the business side, D&A teams often have little experience or time to manage and educate — to prioritize requests, build user communities, increase adoption, and improve organizational analytics capabilities.
So with long lead times for new solutions and disengaged data consumers, it's not surprising that many D&A teams struggle to prove they're providing continuous value to the organization.
D&A leaders are asking:
How do I scale an effective, process-driven D&A function without investing in an entirely new organization?
How can I shorten the cycle time to build analytics solutions while delivering high quality work?
How can I educate users around data literacy and analytics, increase adoption of solutions and continuously improve them?
Why is it difficult?
It's getting harder to build a strong Data & Analytics function: skilled and affordable resources are scarce, most require close oversight, and it can take months or years to refine them into an effective D&A team. Even experienced teams struggle to deliver value, with a disconnect between how everyone builds solutions, runs analytics platforms, educates users and manages the process.
I just want a unified team that's completely dedicated to building new solutions, running our platforms, managing the process and educating users.
With so many change requests and team overhead, we have no time to build flagship analytics solutions that could really move the needle.
My developers aren't comfortable working with or educating business users, so solutions are poorly designed and get low adoption.
Our Approach
Our Axis AnalyticsOps expert D&A teams are self-managing, giving you a reliable, cost-effective way to scale your organization's D&A capabilities.
Cross-functional experts. Our self-organized AnalyticsOps teams build solutions, run your platforms, work with your users and manage the D&A process—reducing overhead and improving reliability.
Accelerators and frameworks. Our experts leverage our 25 years of experience, utilizing proprietary accelerators and frameworks to dramatically accelerate time-to-value.
Analyze and prioritize the backlog. We get started by partnering with you to analyze your backlog, prioritize the highest-impact use cases, and stand up our tech accelerators.
We partner with you to prioritize and sequence the initiatives to maximize enterprise ROI, and build them into a workable roadmap.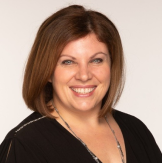 Axis is the complete package—I can always rely on them to extend my D&A team when I need them, giving us speed, best practices and expertise to build end-to-end solutions.
Monica Kedzierski
Global Head of Data & Analytics @ Cisco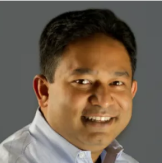 I never have to worry about Axis Group getting the job done. They already come to the table with a cross-functional, self-organizing team—so we always get great results.
Amit Shankar
Chief Information Officer @ USIC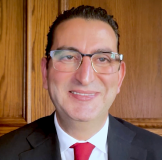 I would recommend Axis Group to every single CEO - to give them a chance to prove the value that they bring. And I'm pretty sure they will not regret it.
Ramzi Braham
Chief Information Officer @ Electrical Components International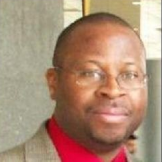 Axis has a unique and effective approach to solving complex business and BI tool problems.
Alvin Gillis
Director of WW PCSD Reporting and Data Execution @ Lenovo
Case Studies
We have successfully delivered data & analytics solutions to customers in many industries, for various business functions. Not only did these solutions provide our customers with impactful insights, but they also generated excitement among business users, and created momentum for more data & analytics initiatives.