Aligning analytics initiatives to
maximize business impact
We approach D&A initiatives by weighing ROI—driven by corporate strategy and informed by how the business really makes decisions.
The Challenge
Aligning to corporate strategy, creating trusted partnerships and capturing impact are ongoing challenges for Data & Analytics teams. Success requires understanding the blockers that keep a business from achieving its strategic objectives and how D&A can be introduced into people's workflows to overcome them.
D&A leaders are asking:
How do I demonstrate real ROI to business leaders by aligning initiatives to corporate strategy?
How can I create trusted relationships with strategic lines of business to make an impact on revenue, cost and risk?
How can we objectively weigh D&A investments, funding those that are most impactful and feasible, vs. less valuable initiatives driven by "squeaky wheels"?
Why is it difficult?
Creating a data-literate and data-driven organization requires identifying and investing in the right enterprise D&A initiatives. But that requires a cross-functional partnership of change agents—business leaders and D&A experts—to solve big problems. Yet since there's often a wide gap in understanding between the teams, it can be hard to create trust, build demand, and secure funding to invest in the right enterprise D&A initiatives.
I don't have a D&A process that continuously aligns to the company's annual and quarterly goals as leadership adjusts to new business conditions.
My D&A organization takes orders and can't find a way to systematically partner with our lines of business, because I don't know enough about where they create value or how they make decisions.
My D&A organization is overwhelmed with D&A requests, and our real-world impact is limited because we take on every project without providing guidance on what would really "move the needle".
We bring the right people into the room with a facilitated, structured workshop that explores D&A initiatives that realistically impact the business.
We capture essential information that lets the team prioritize initiatives by aligning them to strategic objectives and business value, D&A maturity and change management.
We ensure the success of the process end-to-end, including workshop setup and structured delivery, documentation and socialization and preparing a persuasive executive readout.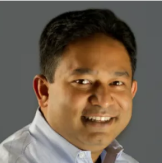 With their deep analytics bench and a repeatable frameworks, Axis always finds a way to connect our D&A team with our business leaders—so we end up prioritizing the most impactful analytics initiatives.
Amit Shankar
Chief Information Officer @ USIC
I'm going to leverage the learnings from the workshop on the Cisco side when working with my finance counterpart to get better data.
John Bundren
Director of CX Revenue Operations @ Cisco AppDynamics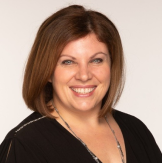 When I met with our business leaders around the globe, Axis was my trusted partner in the room to help me identify and prioritize the most impactful business initiatives that our D&A team should support.
Monica Kedzierski
Global Head of Data & Analytics @ Cisco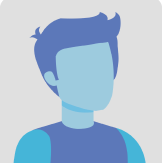 Axis Group has been my go-to Data & Analytics partner over the past eight years. Their expertise and people were essential in the successful implementation of many key projects.
Jim Burger
Director of Business Intelligence @ AmeriGas
Case Studies
We have successfully delivered data & analytics solutions to customers in many industries, for various business functions. Not only did these solutions provide our customers with impactful insights, but they also generated excitement among business users, and created momentum for more data & analytics initiatives.