Alteryx

Companies of all sizes realize the tremendous potential for data, but many struggle with turning that data into something they can take action upon, quickly enough for it to make a difference. Legacy approaches and tools for analytics have simply slowed them down even more. And, analysts in line of business departments such as sales, marketing, and finance are exhausting the capabilities of Microsoft Excel and other point solutions, and have grown tired of having to depend on data scientists and IT staff for data blending, analytics, and sharing of insight.
With Alteryx these problems no longer slow an organization down. Analysts love Alteryx because it uniquely provides them with a single workflow for data blending, analytics, and reporting. This workflow allows the seamless blending of internal, third party and cloud-based data, and simple analysis using 60+ prebuilt tools for spatial and predictive analytics. All of this is achieved in a drag-and-drop environment that requires no coding or specialists. The Alteryx workflow is so intuitive that users are productive in hours.
To learn more about Alteryx, visit their website at alteryx.com.

Cloudera

Cloudera believes that data can make what is impossible today, possible tomorrow. Cloudera empowers people to transform complex data into clear and actionable insights. They are the modern platform for machine learning and analytics optimized for the cloud. The world's largest enterprises trust Cloudera to help solve their most challenging business problems.
Learn more at cloudera.com.


IN4BI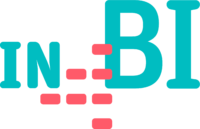 IN4BI creates powerful software solutions that help companies to leverage their BI investment. Platform Manager for Qlik enables Customers to Control their Development and Deployment of Qlik apps. Platform Manager encourages Collaboration between developers, testers and users resulting in more efficient development and testing of Qlik apps. Platform Manager provides Version Control, Deployment and Analyses features for Qlik Sense and QlikView.
To learn more about IN4BI, visit in4bi.com.


Jedox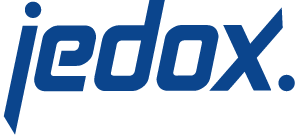 Jedox specializes in transforming Excel into a professional, self-service planning solution. Constant innovations have made Jedox a leader in this segment. With Jedox software, the days of spreadsheet hell, outrageous costs and never-ending planning and budgeting cycles are history. Even Gartner, the renowned analyst institute, listed Jedox in its "Magic Quadrant" for the world's best strategic CPM vendors. But that's only the beginning. Jedox wants to make Enterprise Performance Management seamless.
To learn more about the Jedox story and their vision, visit jedox.com.


Narrative Science

Narrative Science was started in order to solve a big problem—giving people a fast and simple way to understand data. While companies have invested billions sourcing and aggregating data, spreadsheets and dashboards as mechanisms to understand data simply aren't cutting it. People want the stories the data supports—about their operations, about their business, about their life. And, what better way to tell stories than through language?
That's why Narrative Science is focused on creating exceptional software, starting with their advanced natural language generation platform, Quill, that transforms data into meaningful and insightful narratives people can simply read. Quill enables organizations to spend less time crunching numbers and more time providing their employees and customers with actionable information that, ultimately, makes them smarter.
To learn more about Narrative Science, visit their website at narrativescience.com.


Qlik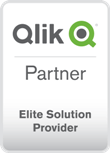 Qliktech® delivers intuitive platform solutions for self-service data visualization, guided analytics applications, embedded analytics and reporting to approximately 40,000 customers worldwide. Companies of all sizes, across all industries and geographies, use Qlik® solutions to visualize and explore information, generate insight and make better decisions. At Qlik, we optimize Business Intelligence (BI) by harnessing the collective intelligence of people across an organization. We focus on empowering people—by enabling everyone in an organization to see the whole story that lives within their data.
To learn more about Qlik, visit qlik.com.

TimeXtender

TimeXtender helps companies get business intelligence done substantially faster than a traditional deployment with stronger efficiency, less time, and less money spent. TimeXtender has been leading the way in Data Warehousing Automation for more than nine years.
Their successful track record in helping companies with data warehouse and business intelligence has spread across the globe, and they have become the leaders in the Data Warehouse Automation (DWA) for the Microsoft SQL Server market with more than 2,600 customers and various partners worldwide. TimeXtender's Data Warehousing Automation platform simplifies the data warehouse process and minimizes the time spent on turning complex data into valuable information.
Their unique software, TX DWA, brings organizations from any industry results and business reports five times faster than other Business Intelligence solutions on the market.
To learn more about TimeXtender, visit their website at timextender.com.

Wherescape

WhereScape designs, develops, sells and supports WhereScape 3D, the industry's first data warehouse planning tool, and WhereScape RED, the industry's first and best integrated development environment for building, deploying, managing and renovating data warehouses. WhereScape's products are used in every kind of business intelligence project found in today's commercial environment: from normal-form enterprise data warehouses and data vaults, through user access layers and tiers of dependent data marts, to standalone data marts and reporting systems.
To learn more about Wherescape, visit their website at wherescape.com.


NodeGraph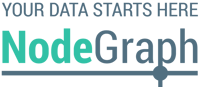 The idea behind NodeGraph was born as a result of unanswered questions- Where does the data come from? Is it up-to-date? Can it be trusted? With more than 20 years of combined experience in Qlik product implementation, they decided to search the market for a solution. And when they found nothing, they created it themselves.
NodeGraph is revolutionizing data governance by providing you with crucial insight into your metadata so that you can better understand and govern your data. Among other functions, they offer you the ability to investigate field-level dependencies from data source to end-user application as well as automated documentation.
They provide you with the tools to discover what is hidden in your metadata and let you focus on what really matters.
To learn more about NodeGraph, visit their website at www.nodegraph.se.

Unifi Software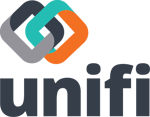 The Unifi Data Platform breaks down the barriers of operational data silos and democratizes information across the enterprise. At the heart of the platform is a comprehensive suite of self-service data discovery, preparation, automation and collaboration tools to empower business users. Employing the Unifi OneMind™ Artificial Intelligence technology, and optimized for the cloud, Unifi predicts what the business user wants to visualize and then connects the resulting data natively to the BI tool for fast, accurate results.
Unifi has rapidly become the go-to tool of choice for business analysts at Global 2000 companies including AT Kearney, Boston Biomedical, CoreLogic, Disney, Dyson, Essentra, Havas, MoneyGram, Nike, OneAZ Credit Union, Sabre, Visa and West County Health Centers, Williams Sonoma. The company is on track to boast over 200 customers by the end of the year. Governed by IT, but operated by business users at all levels, Unifi alleviates data bottlenecks and delivers faster business insights.
To learn more about Unifi Software, visit their website at www.unifisoftware.com.

Emcien

Emcien is predictive analytics for the real world. All businesses run into the same real-world problems when trying to leverage predictive analytics: knowing what the data is telling them to do, dirty data, and lack of data skills. Emcien solves these problems with predictive analytics software that provides explainable remedies with every prediction, accepts your dirty data, and learns and analyzes data by itself. With Emcien you can improve outcomes immediately and realize big gains in weeks, not months. Leading brands across trust Emcien to transform their supply chains, sales, operations, marketing, and beyond
To learn more about Emcien, visit their website at www.emcien.com.