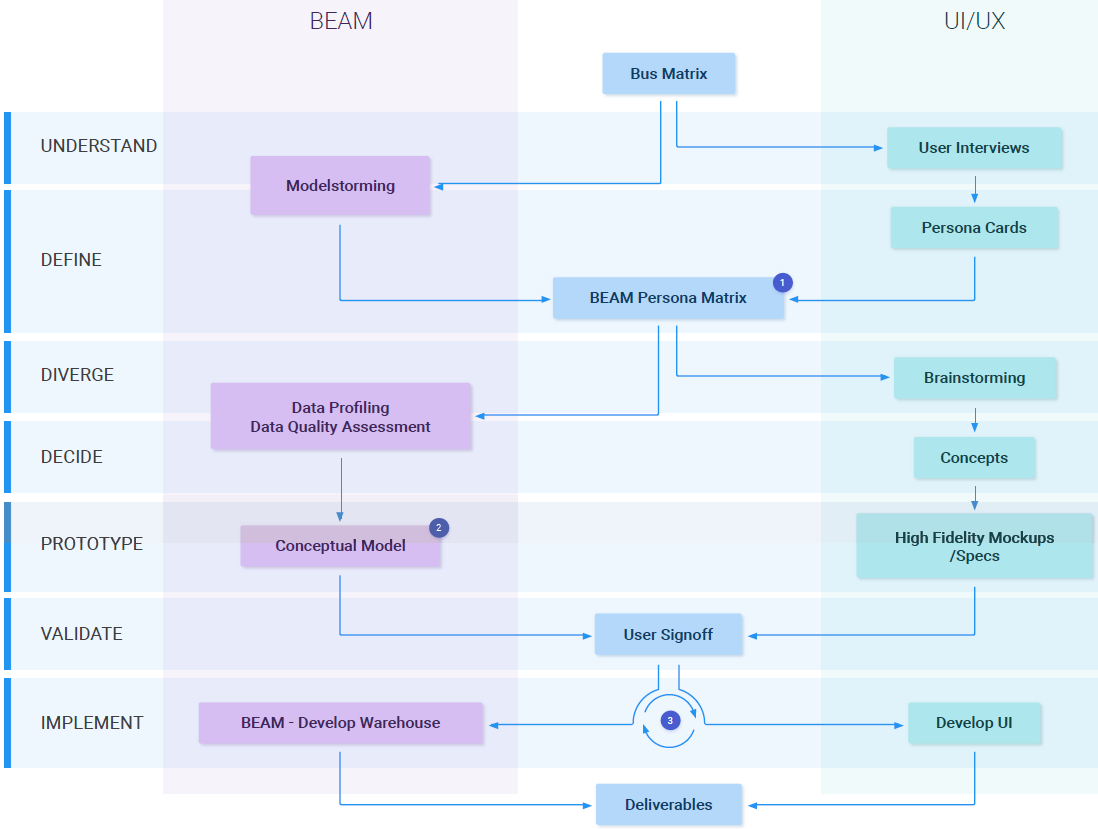 02 / Driving Adoption
Adoption drives results. Adoption requires simplicity and trust.

We leverage strong user-experience design principles to ensure analytics applications are actionable and tightly aligned with business objectives.
Our design method conducts detailed interviews aimed at understanding users' goals, creating role-based user profiles and prototyping to enable a rapid user driven feedback process.