What is Qlik Core?
Qlik Core is a new product from Qlik that brings the power of the associative indexing engine to developers. This is a new plug-and-play developer platform for custom analytics that will allow you to use the Qlik Associative Engine so to can quickly build amazing apps.
Understanding Qlik Core
Qlik Core is distributed using Docker containers, which is a software that contains everything it needs to execute that software. The Qlik Core container includes everything it needs to run the QIX Engine and that is it.
To Learn More about Qlik Core, check out https://www.axisgroup.com/introducing-the-qlik-core-jump-start
The Contributor: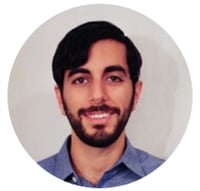 Speros Kokenes is the Visual Analytics Practice Lead at Axis Group. He works extensively with Qlik APIs to integrate custom designed visualizations with Qlik's QIX Engine. He is a 2018 Qlik Luminary. In his spare time he creates open source software and writes about visualization on the web as well as creates music.