Key Takeaways From Qonnections 2017
by Milad Toliyati, on May 23, 2017 4:24:35 PM
Qonnections 2017 was one of the best Qlik events to date, with more than 40 sponsoring partners and exhibitors that showcased their value-add solutions and services for Qlik products. Qlik has made large investments in R&D and had a ton of exciting things on the roadmap to share. Let's go over some of the highlights!
Leave data where it is
The world has been talking about Big Data for a long time now, and as expected, Qlik has enhanced its engine to accommodate it. The launch of Big Data Indexing as well as the fact that it couples with the associative model is a game-changer. Mike Potter, SVP of Global R&D, showcased this capability by analyzing 40 billion rows of data at the speed of thought.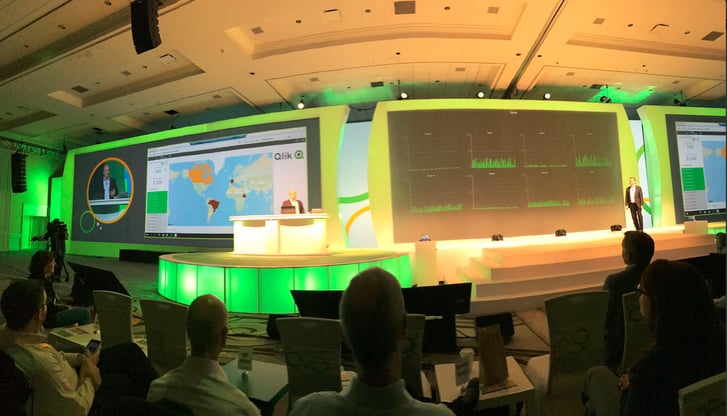 Hybrid Cloud
This announcement also emphasizes on Qlik's focus on innovation which allows customers to be flexible by utilizing their own investment with their own infrastructure, but at the same time leverage the power of the cloud. Learn more here
Business Intelligence (BI) to Augmented Intelligence (AI)
Qlik is pioneering the combination of machine learning and human interactions to create Augmented Intelligence.
In addition to these announcements, Qlik has enhanced its release schedule from 3 to 5 releases (Qlik will now go to month numbers for releases, e.g. Qlik Sense 17.060.00 for June 2017 release) per year which is another sign that Qlik is investing more in R&D.
Qonnections 2017 was filled with innovation show cases. Fast Company recognized Qlik for being one of the most innovative companies using data for social good. This year's Qlik Hackathon Challenge was around using the various datasets provided by the United Nations with the goal being to create a tool to better analyze and understand the dynamics of the conflict in the Democratic Republic of Congo (DRC). Axis Group is honored to take the 1st place award and be part of the United Nations Department of Peacekeeping Operations' cause.
Speaking of innovation, CTO Anthony Deighton brought a mini basil garden to the stage. As Deighton watered the garden, the Qlik Mesur.io dashboard updated in real time. The mesur.io analytics platform analyzes the data, combines it with other sources of information such as soil and plant databases, satellite imagery, and weather forecasts to make concise recommendations back to you.
Josh Good showcased his five favorite things about the new release of Qlik Sense in June:
Converting Qlik View apps to Qlik Sense. You can drop your Qlik View app into Qlik Sense and it rebuilds it in Qlik Sense now.
Visual data preparation. No longer do you have to know a lot of script. You can drag and drop your data within Qlik Sense to visually parse out your data. This feature enables users to split fields, use multiple concatenation methods, and sort the data.
New charts and color intelligence. New charts such as Histogram, boxplot, and treemap will be available out of the box. You can also govern colors consistently through your entire app without going to each dashboard and manually change colors.
Qlik GeoAnalytics™. New Qlik GeoAnalytics™ allows you have a new intelligent way of rendering geo spatial data. Check out blog post "10 Things I Love about Qlik GeoAnalytics".
Advanced analytic integration. Qlik has opened up APIs to allow you to communicate with other engines such as Python and Spark in real time.
Qlik Sense mobile app is available offline. Vinay Kapoor added this feature to Josh's list. It doesn't matter if you are connected to Wi-Fi or not. You can access your data on airplane mode and get connected to get refreshed data.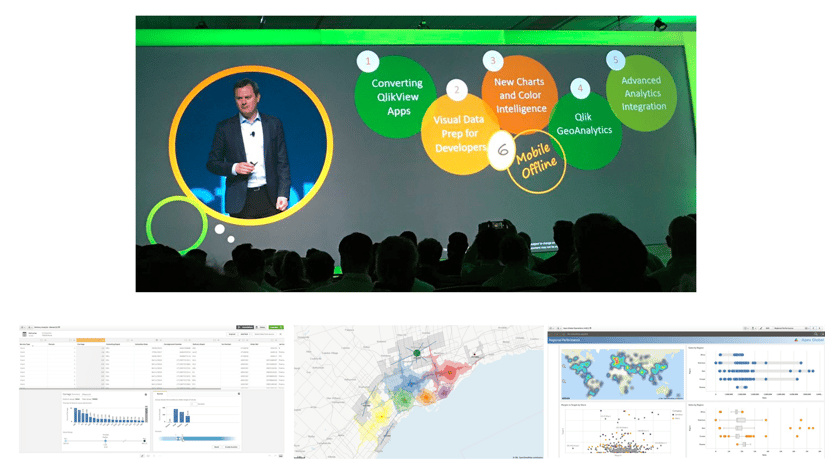 I am excited about all the enhancements and innovations that Qlik is bringing to the game to make their platform stronger than ever and solve more complex challenges. Stay tuned for future release updates that I will be sharing with you in this blog!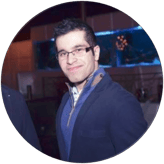 Milad is an industrial engineer with an MBA degree from Penn State University. He embarked on his career as a marketing consultant and expanded his career as a Business Intelligence and Analytics manager. He is passionate about enabling organizations to maximize ROI by designing strategies and eco-systems. Milad's perfect Sunday evening is filled with reading fictional short stories.