Data Literacy Highlights of Qonnections 2018
by Milad Toliyati, on May 7, 2018 1:34:20 PM
Qlik does not apologize for this disruption
It was not difficult to anticipate Qlik's main theme of Data Literacy at Qonnections 2018 when I wrote a blog post about "what to expect at Qonnections 2018" two weeks ago (Check out the post here).
Yes, Qlik does not apologize for this disruption. Data Literacy is not just a new marketing buzz word. It is the only way to function as citizens, consumers, policy makers, and business professionals in today's world. We are surrounded by data and there is a lot of noise in the data. We must find our way through this noise. As James Fisher, Senior Vice President of Strategic Marketing at Qlik, mentioned, we are facing more data, more integration, more mobile experience, and more embedded analytics. We may have the proper data tools, but can all of us utilize these tools to read, write, and argue with data?
At Qonnections 2018, one could not ignore the multiple signs hanging with the Data Literacy messaging on them in the conference area. Moreover, there were 10 sessions directly and indirectly related to data literacy that took place. Jordan Morrow, Global Head - Data Literacy at Qlik (Follow him on Twitter: https://twitter.com/analytics_time), also announced Qlik's new Data Literacy program on the main stage (Check out Qlik's Data Literacy Program Here).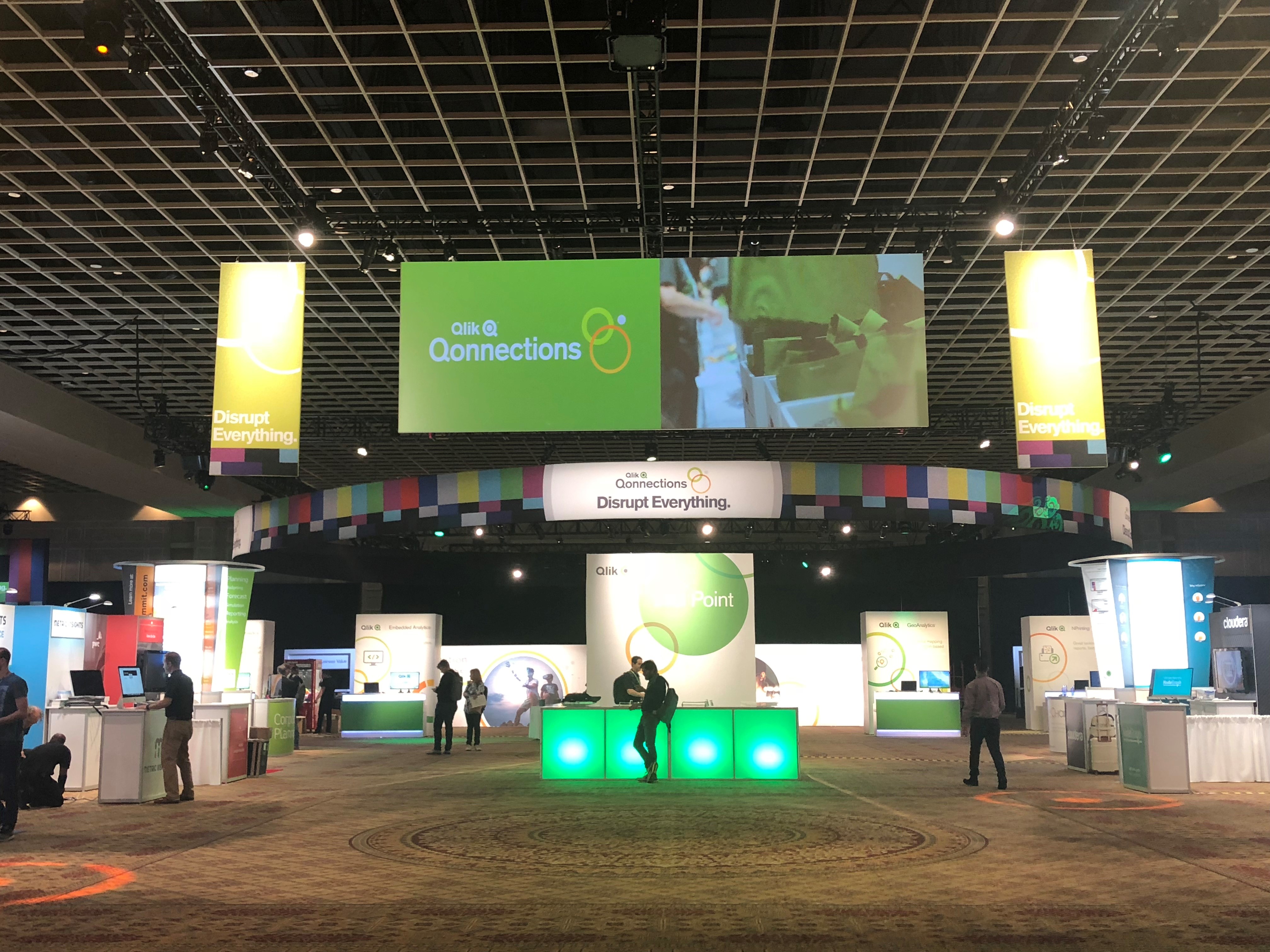 But why all this buzz about Data Literacy?
I would say awareness. I am glad that Qlik, as a major leader in Analytics, took the initiatives to create a data literacy program and improve awareness around the Data Literacy Gap.
"In the early decades of the industrial revolution, most workers and people were not and did not need to be literate, but it was useful for businesses to have a wide pool from which those who did need literacy—merchants, clerks, surveyors and engineers, for instance. About 50 years later, a large majority of the population of industrialized Europe was literate—often "measured by the ability to sign one's name". (More, Charles, Understanding the Industrial Revolution, 2000)
In the early 20th century, literacy was reserved for a privileged few, but reading and writing quickly became a necessity in every education system during the 3rd industrial revolution. With the emergence of new technologies and the digital revolution, there is now a new language that we need to speak: the language of data.
As Qlik's survey revealed, only 20% of business executives and full-time employees are data literate now. I think the right way of reading this stat is: "80% of business executives and full-time employees are not data literate". This makes me doubt all the decisions that are being made in public or private sector about our food, transportation, air pollution, peace, etc. since the vast majority of decision makers are not data literate and may use gut feelings over factual information in their decision-making process.
Companies have been realizing that speaking data should not just be for a privileged few data scientists, it should be the language that everybody speaks. In recent years, as it became clearer that data must be used to gain a competitive advantage in business, companies began hiring data scientists and data experts to start collecting and categorizing their data. Then they handed the data to their business users, who smiled and said, "thank you", then went back to their desks and continued doing things exactly as they had done before. And why? Because they couldn't read the data properly, got frustrated when they tried, and reverted back to the more comfortable workflows they were used to. This is the equivalent of giving Shakespeare's collected works to a group of people who can't read and telling them it's the most amazing collection of poetry and culture, and it will help them understand the human condition; well, it won't if they can't read it.
But what's the solution? You could hire a data scientist for every employee and have them sit next to each employee and read their data for them. Or, more realistically, you can teach your employees how to read the data themselves.
Data Literacy on the Horizon:
Jordan Morrow took the stage with Valarie Logan Research Director, Data and Analytics at Gartner Research and Raul Bhargava, MIT Media Lab researcher to address the data literacy gap and how companies can use information as a second language. I am sure we will hear more and more about the success of the Data Literacy programs that will be launched soon.
Elif Tutuk, Qlik Director of Research, presented Qlik's cognitive engine. This engine will learn from a user behavior and analysis priorities and come up with recommended visualization. This innovation was also labeled with data literacy since the cognitive engine constantly provides tips about dos and don'ts as an average business user is building a dashboard.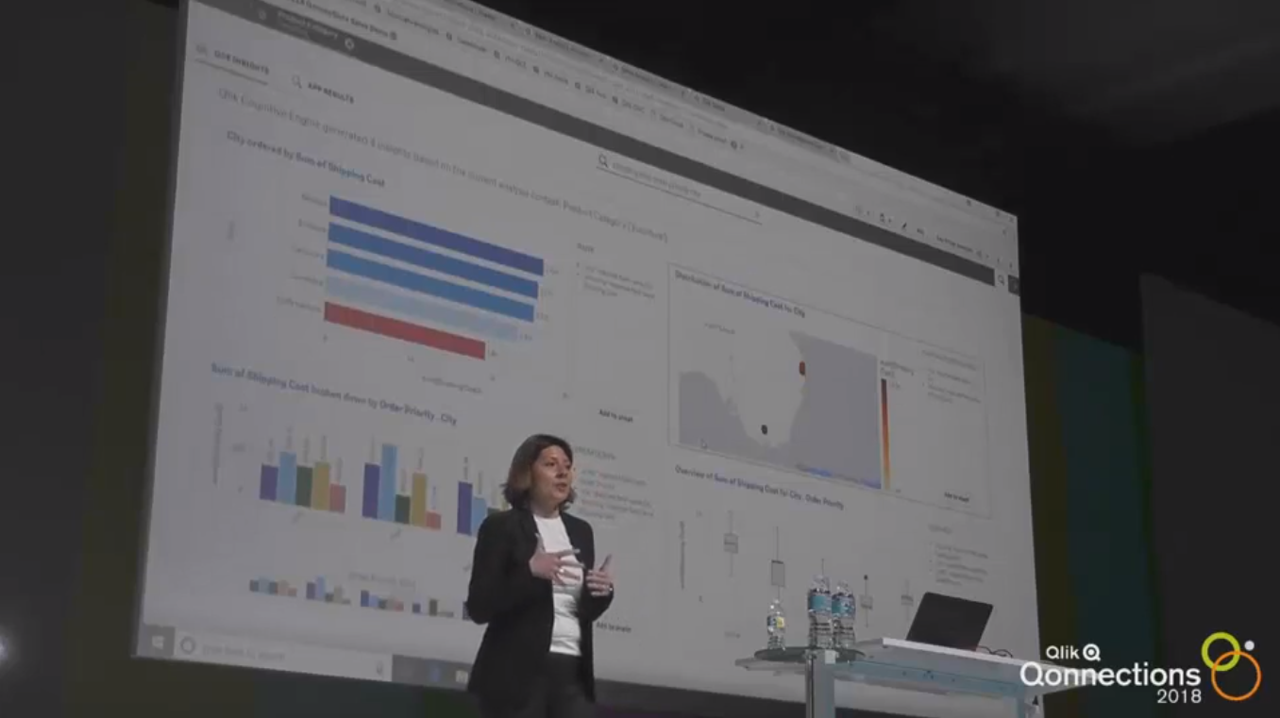 Qlik Hack Challenge:
Probably one of the most exciting events during each year's Qonnections is the Qlik Hack challenge. Participants had to analyze data from the city of Boston BERDO (Building Energy Reporting and Disclosure Ordinance) to reduce pollution and energy consumption. Axis Group won 2nd place by designing an app that will enable the city of Boston make data-driven decisions. We will post a blog about how this app empowers policy makers by making them more data literate.
http://opensrc.axisgroup.com/emissions/
Read Cidni Howson's Gartner blog: https://blogs.gartner.com/cindi-howson/2018/04/30/qlik2018/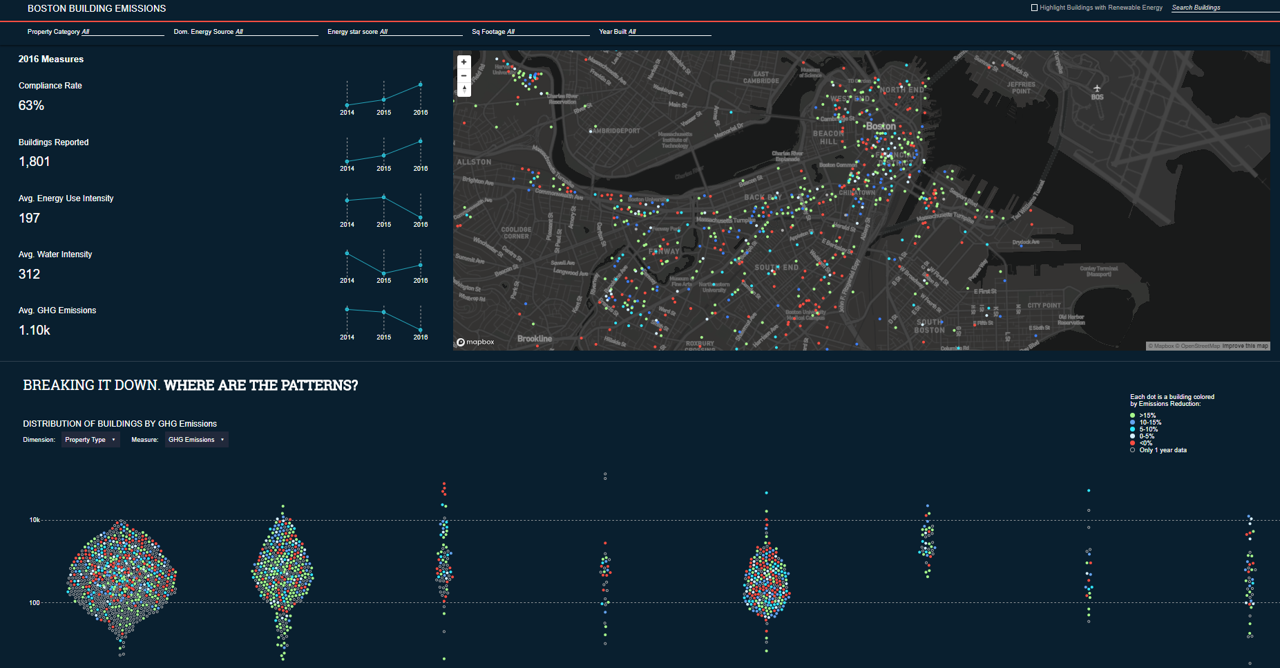 As Mike Capone, the new CEO of Qlik mentioned, partner empowerment is one of the key success factors for Qlik. I believe Qlik's Data Literacy campaign opens new doors for partners to have more strategic conversations with clients about Data Literacy Challenges. Qlik will be dependent on partners to spread the word, so that companies benefit from partners' experience and knowledge to build their own data literacy programs since the cure to data literacy is not just traditional training.
Axis Academy takes pride in being the first organization in the world that offers a complete Data Literacy program since we look at data literacy challenges as a strategic challenge that does not get resolved by off the shelf learning solutions. We believe in new ways of learning for adults in a digital world. Our blended learning approach enables companies to programmatically educate every employee by offering a Data Literacy roadmap for organizations. There are no trainers in Axis Academy, there are consultants with years of experience who will provide mentoring through face to face meetings, virtual meetings, workshops, and through our social learning platform.
Read our Guide to Data Literacy book here to get started here: