Qlik Sense Extension - Network Diagram



I built my first Qlik Sense Extension using code from an old network visualization I put together with d3js. The extension is not the best general, all-purpose extension, but it's a good starting point for anyone needing to build a network diagram. It includes examples of interactive components in d3 - you can hover over the nodes to brush the graph. This implementation highlights both directly neighboring nodes and second-degree neighboring nodes: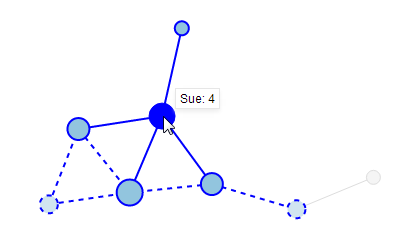 The extension API's in Qlik Sense are really impressive. With QV11 extensions, I always felt like I was stumbling in the dark as I tried to get them working. Building this Qlik Sense extension was a completely different experience. The API was easy to understand and work with, and I was able to get a solution up and running quickly.
-Speros