Qlik Sense Extension - Hover Drill Bar Chart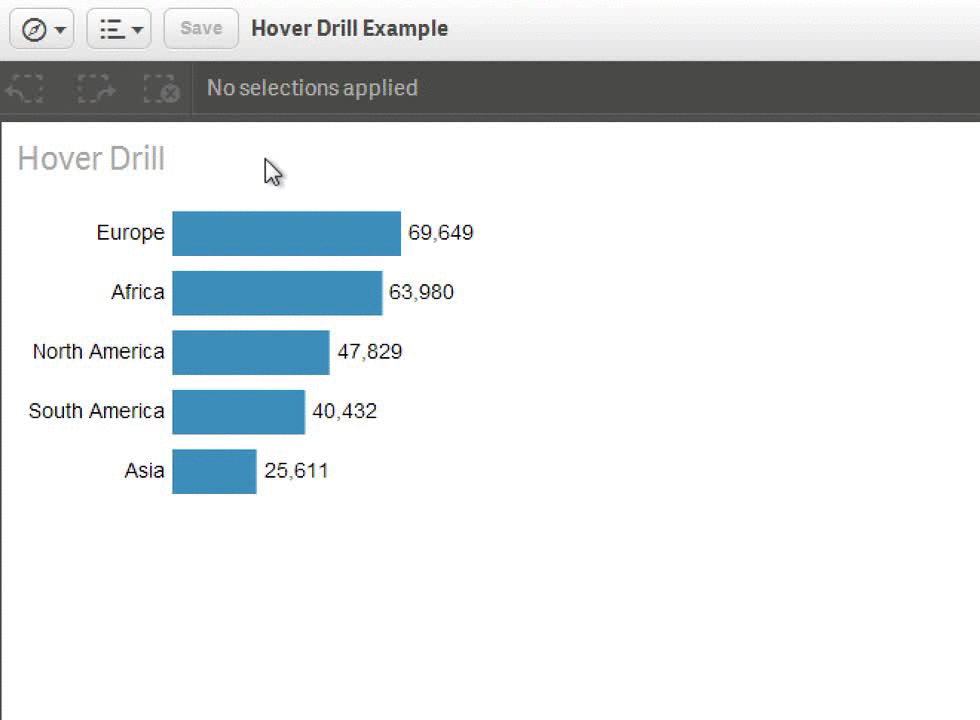 In QlikView, users are very familiar with the functionality of clicking a dimension in a drill group to navigate to the next level of a hierarchy. These drill downs can be simplified in some cases by using a hover to expand the drill down as opposed to a selection. The Qlik Sense extension above is one idea for using hovering as a drill down.
It also showcases animations in charts. I have a feeling that using animations in charts is for the most part distracting from data analysis, but there are a few cases where it adds value. In this example, animating the movement of the bars as the user drills lets the user know exactly what is happening in response to their actions. It is clear that the big bars are moving out of the way for the smaller bars to appear. Without this animation, the bars would suddenly redraw in different places, which looks strange initially. This sudden shifting of elements in the chart becomes even more confusing if any of the big bars have to be pushed out of view to make room for the small bars. Without the animation, it appears that the data has just disappeared into thin air.

This functionality was inspired by the interactive bar charts included in Al Gore's iPad app/book Our Choice.
Source code and an example QVF can be found on GitHub.
-Speros