lasso.js, a D3 plugin for custom drawn brushing



Inspired by Qlik Sense's lasso tool, I've built a lasso tool for D3 that accomplishes similar functionality.
The lasso takes in a d3 selection of elements that are lasso-eligible and allows a user to draw a custom path around those elements. Elements are tagged based on whether they are inside or outside the loops. Custom functions can be defined to do things with these elements, such as style them: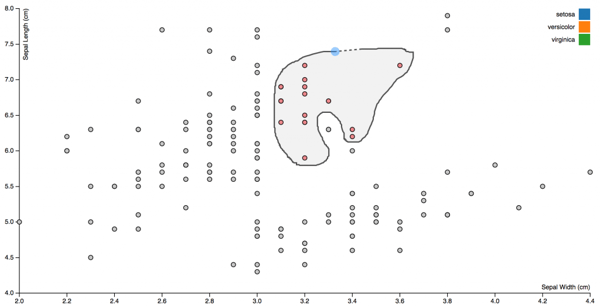 The lasso code and documentation is available on GitHub.
View a live example with a scatterplot.
-Speros