Behavior difference between 'Export' and 'Send to Excel'



Send to Excel exports the underlying numeric values, as you can see by the digits after the decimal place in the Excel Formula Bar in the lower right.
Export to any file format other than .xls (I've tested the majority) exports only the values you can see based on the formatting in the object you exported, potentially losing precision, as you can see in the CSV in the lower left.
It's an important distinction to be aware of.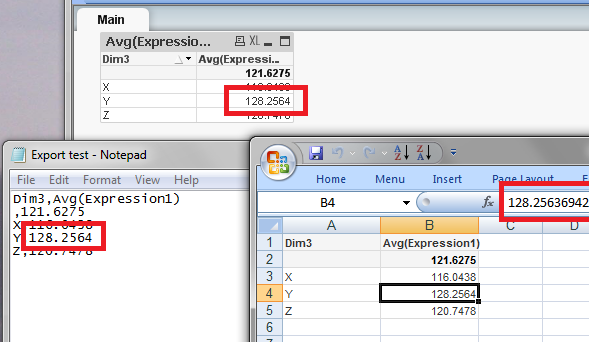 This can be resolved locally, in QlikView Desktop, under your User Preferences, but there is no corresponding QlikView Server setting to change the Export formatting to end users.